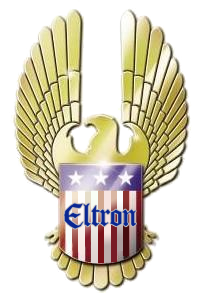 Rugged Products….for Rugged Missions
A Manufacturer's Representative "Partner" that concentrates on the Defense and Industrial OEM market segments in the Northeast, Mid-Atlantic, Mid-West and Pacific Northwest regions.
The company has undergone several changes since its inception that has allowed it to grow stronger and wiser and become more focused on the needs of its Principals and ultimately our Client base. Obtaining and maintaining Customer satisfaction is the priority of the organization and has become its keystone when networking with its accounts base.
Eltron Technologies, LLC was formed in 2009 and is proud to promote the world-class product solutions of its Principals to the U.S. Military and their suppliers. Eltron's broad product range offers a One Source convenience to its end customers which optimizes design and improves functionality.
Eltron's account focus is at the design engineering level; obtaining print position for its Principals as well as customer engagement that will enhance all forward looking business objectives.
If your organization is seeking an experienced and creative sales organization then perhaps you will consider Eltron Technologies LLC as your potential business solution partner.
Thank you!
Joe Jevelle
Eltron Technologies-LLC